Cascading planters of curved laminated Black Walnut and clear vertical grain Douglas Fir.
The client wanted a very dark wood for the curved structural elements to match nearby black iron railings. We began with American Black Walnut, then treated the finished pieces with black shellac and black aniline dye prior to several coats of the classic finish of boiled linseed oil, gum spirit of turpentine and Japan dryer.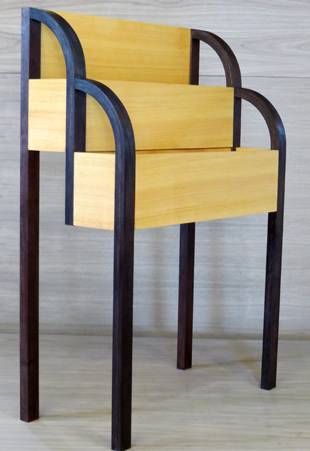 The Douglas Fir was also finished prior to assembly with platinum blond shellac under the same boiled linseed oil finish as was used on the walnut. The boxes were joined to the rails using a combination of biscuits, waterproof glue and concealed star-drive trim screws, and finally, two more coats of linseed oil over all.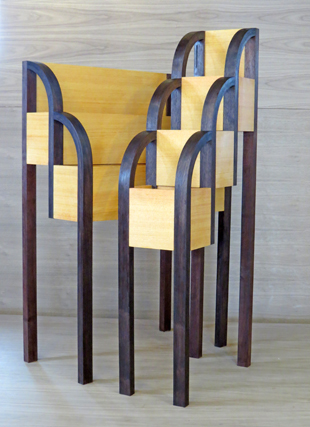 © Boulder Custom Cabinets 2017